The BacTracs Reverse Logistics SaaS
BacTracs is an on-demand Reverse Logistics Management System that allows distributors, manufacturers, 3PLs and Retailers to add profit by automating and dramatically improving product return operations.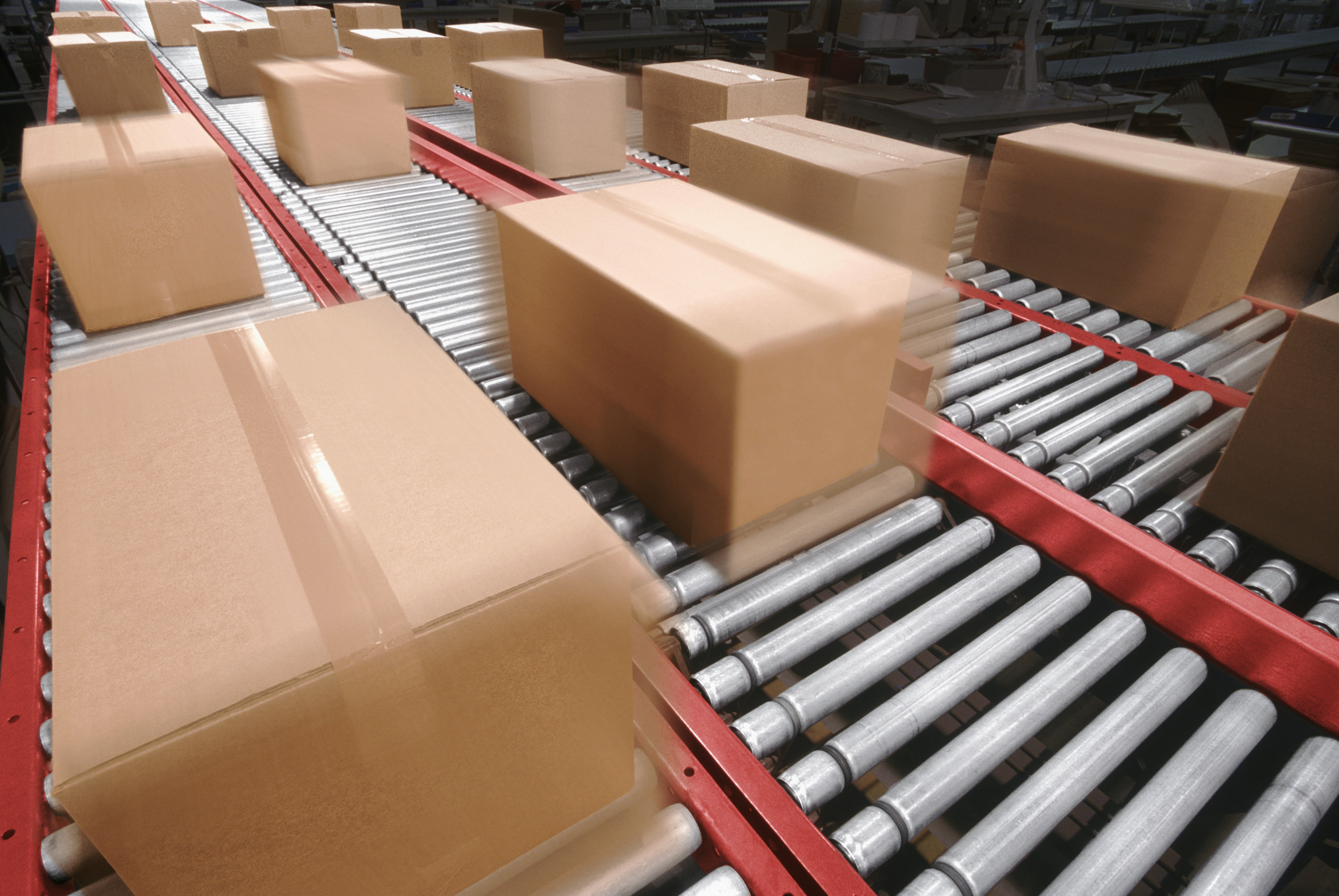 WHO IS BACTRACS FOR?
The BacTracs Reverse Logistics Management System is a specialty ERP and WMS focused on the complex needs of handling and processing returns
MANUFACTURERS
Bulk retail or end customer returns RMA or RA workflows
Item level workflows with real time visibility
Validate, inspect, test and repair for resale or return
Increase customer satisfaction, quickly convert to highest value returns
Reduce costs, protect your brand
3PL
Automated workflows to streamline processing and reduce labor costs
Real-time visibility on all activities and inventory
Turn inventory faster, manage activity for billing
Single project or multi-client setup
Easy integration with your existing WMS and client systems
E-COMMERCE
Restock or refurbish quicker with item based automated workflows
Validate, inspect, credit, triage and restock with fewer touches
Inspect, Test, refurb, consolidate and restock quickly with custom workflows
Easy integration with your E-Commerce systems and your ERP
Real-time inventory visibility for faster recovery and higher resale
RETAIL
Powerful custom workflows for sorting, triage, consolidation
Reduce labor, speed up inventory turns
Build detailed manifests for resale visibility and higher resale recovery
Easy integration with ERP, WMS, 3PL partners and resale or auction partners
POWERFUL FEATURES
Here's all the good stuff
Flexible, scalable, web-based architecture
Our web-based system is designed to provide an easy and convenient way for users to access and utilize the features and functions they need, regardless of their location, whether they are working at a corporate office or collaborating with third-party partners.
Data Organization
BacTracs streamlines RMA management by combining returns inventory, inspection, testing, refurbishing, and repair into one process, handling return scenarios from end users, dealers, distributors, and VARs. Monitor progress and results, including measuring average time RMAs are open and how many returned products were defective.
Flexible Configuration
Handles Regular, Cross Ship, Credit, Ship Only and Return for Repair RMA types involving End Users, Distributors, Dealers and VARs in a multi-product, multi-quantity environment. BacTracs can easily be adapted to your needs!
Advanced Reporting
Provides visibility and advance information about incoming returns, allowing employees to quickly determine the next steps, identify reasons for product returns, track trends, plan for proper staffing and streamline processes, and monitor progress and results such as measuring average time RMAs are open and the number of returned products that were defective.
BacTracs Reverse Logistics Management - Components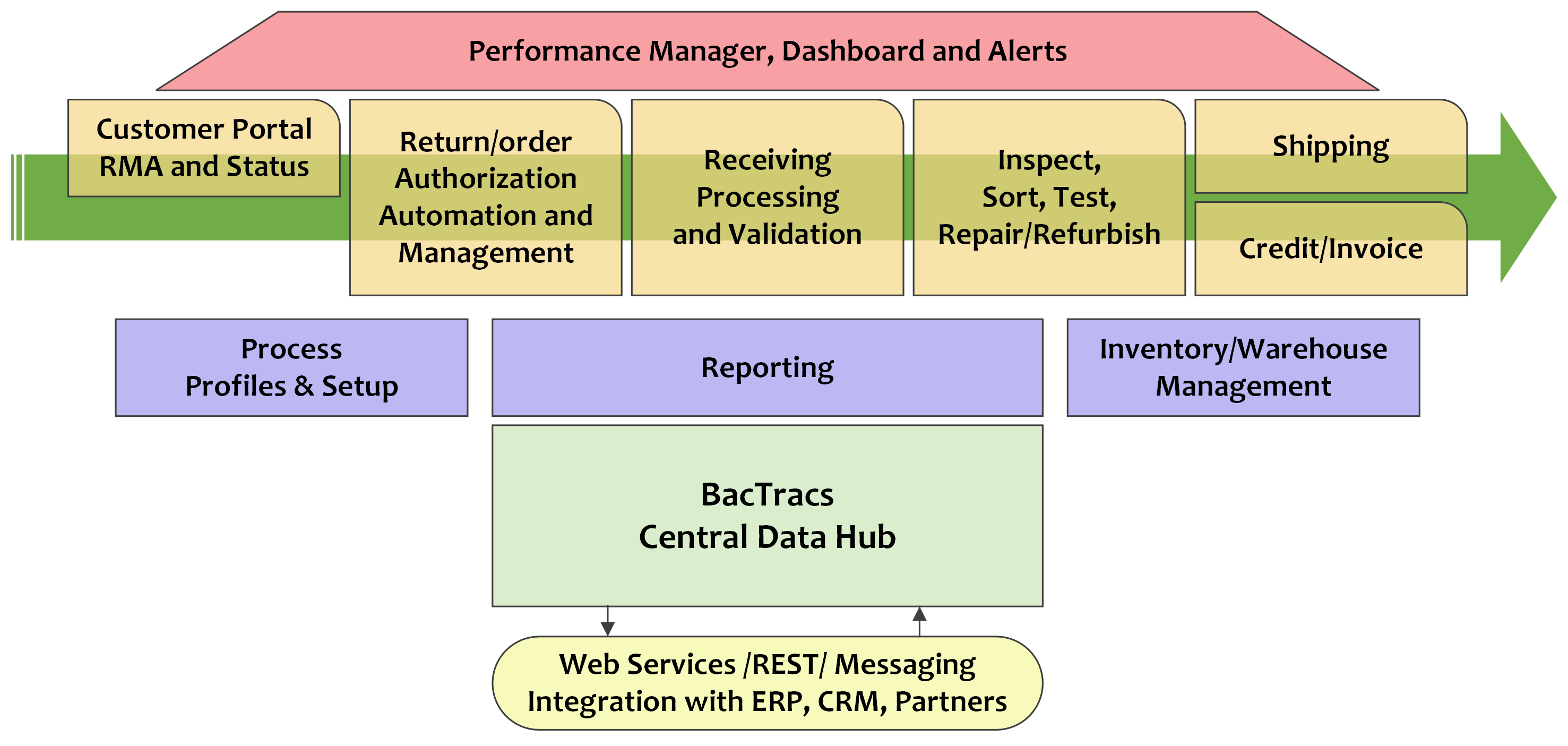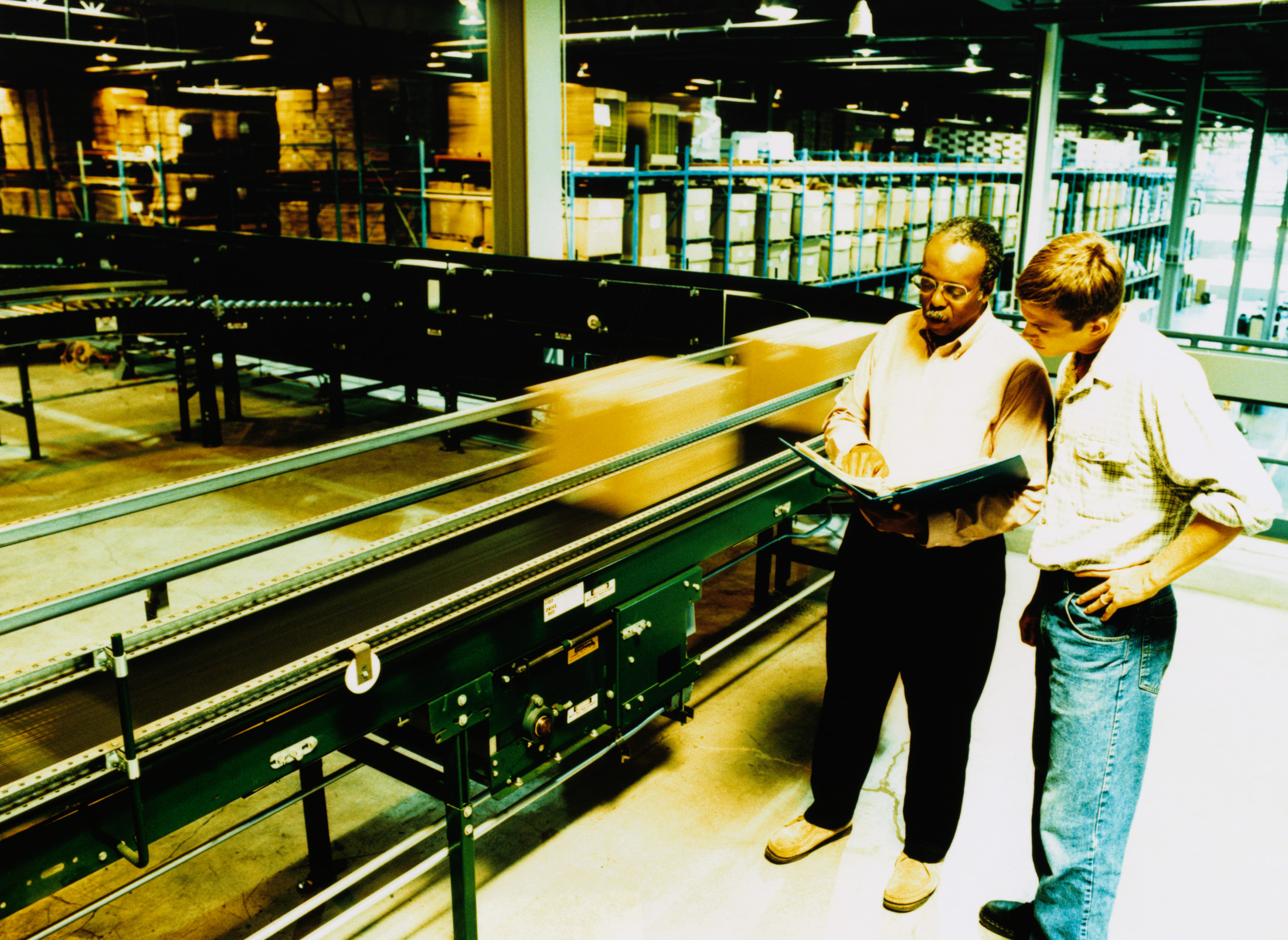 CONTACT
Ready to Rev Up Reverse Logistics?
Interested in learning about the features of our software? Need a demo? Or perhaps you're just looking for pricing details? Contact us today to find out more!

Paul Rupnow
Founder and CEO of BacTracs
Reverse Logistics Operations and Systems Specialist
Your Reverse Logistics Professional
Paul has over 20 years of experience as a Reverse Logistics operations and systems specialist and has worked with numerous companies to review, analyze and improve reverse logistics processes.
Skilled at detailed analysis of Reverse Logistics processes, Paul works directly with software developers to create, design and build reverse logistics processing and management software to automate and improve and manage RMA, Receiving, Sorting, Triage, Inspections, Test, Repair, Refurbishment, Disposition, Inventory, Integration with ERPs and partners, Visibility, Business Intelligence, Alerts and KPI's for Reverse Logistics operations success, cost reduction and to maximize returned asset value recovery.